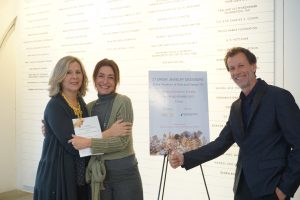 Mary Samoli (Curator and Jewellery Designer)790 days ago I had a dream to bring "A Jewel Made in Greece"at the Museum of Art and Design here in New York and today we open our doors to welcome everyone. Teti Perissaki (Enterprise Greece) I borrowed and experienced the dream and  professionalism of Mary Samolis and other 26 (of several Greeks) jewelers in the effort to travel 6,000 years of Hellenic Greek jewelry to the more destinations we can.
One of these destinations was New York City, and more specifically the mad (museum of Arts and Design) where we tasted of success, result and promises. The promise of EG is to assist in any attempt at healthy entrepreneurship. I would like this trip not to having an end…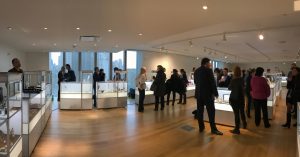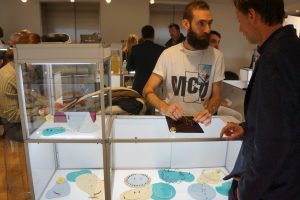 Stelios Karantonas based in London, had a very innovative and fresh jewelry presentation!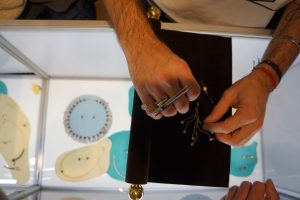 Sophia Papakosta philologist and jewellery designer. Her inspiration originates from her homeland Karpathos and her love for techinques from Greek tradition is obvious.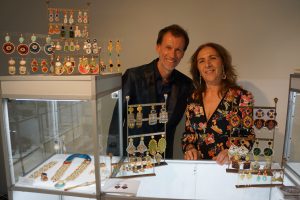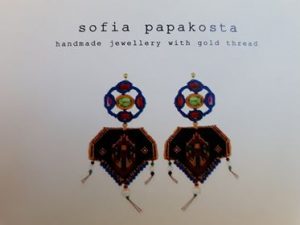 Myrto Grigori is an architect and the founder of  the brand Golden Outliers. Myrto's inspiration derived from the dance clothes motion.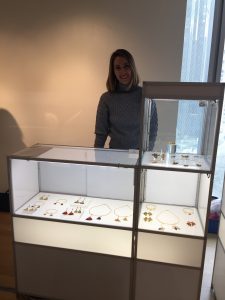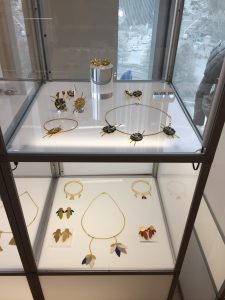 Evangelos Kyriakos is a graphic & jewellery designer. His references starts from the rocky landscapes of Cyclades to the unlimited sky of Attica. Snakes, swallows and stars made from gold, silver and precious stones.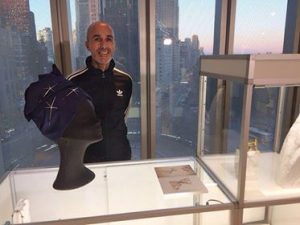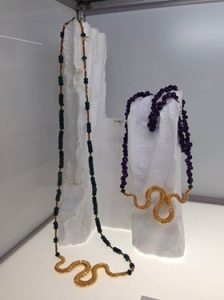 Vanessa Petropole-Geroulanos, Bachelor of Fine Arts  from Rhode Island School of Design &  founder at Vanileontherock stole our hearts with her stylish collection and her extrovert personality!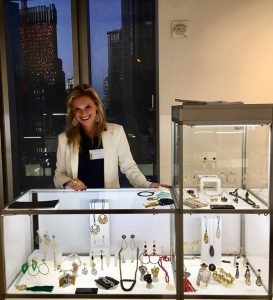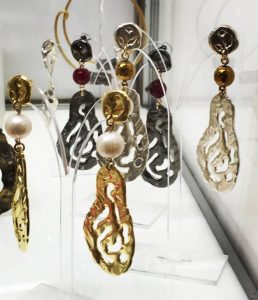 Vanessa says to styleodyssey
The MAD museum show was the first successful step to the many more AJMIG will climb! Thank you New York City for your warm welcome  !