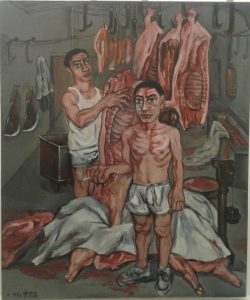 ZENG FANZHI Meat 1992 oil on canvas
The violence of mankind ,political and social interpretations of Chinese artists make this exhibition at the Guggenheim museum in NY city, very synchronous with the festive spirit of slaughtering pigs and turkeys!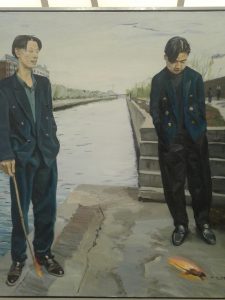 LIU XIAODONG Burning a rat 1998 oil in canvas
ZHANG PEILI Water 1991 color video with sound.
Water was recorded at the studios of China Central Television and features Xing Zhibin,the well-known anchor of the national nightly news broadcast.It depicts the paralogism that she never reported Tiananmen Square protests.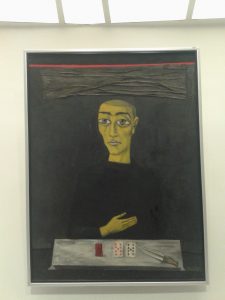 ZHANG XIAOGANG New Year's Eve 1990 ,oil on canvas with collage of cloth and playing cards.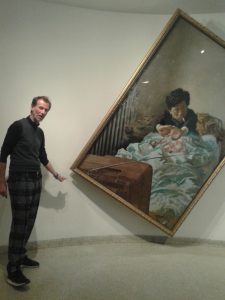 ZHAO BANDI Young Zhang 1992 ,oil in canvas.
Zhao Bandi was considered a prodigy at Beijing's Central Academy of Fine Arts .The painting produced in the artist's apartment in Beijing and depicts a childhood friend of his, surnamed Zhang ,who was by then working a white-collar job but dreaming about better opportunities.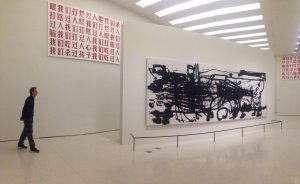 Leaving the place ,you really observe that the Chinese contemporary art goes far beyond fear!