The cultural organization Atopos CVC with the British Council held a panel discussion to sustainability in fashion and workshop the very next day.
Stamos Fafalios (Director Atopos CVC) was the first speaker and presented to the audience the Atopos Paper Fashion Collection.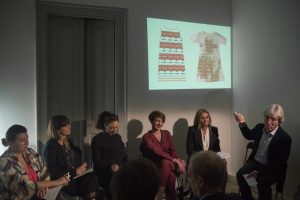 Tony Buckby Director British Council Greece .
Important speakers and guests from Greece and abroad made a speech and responded to questions from the audience.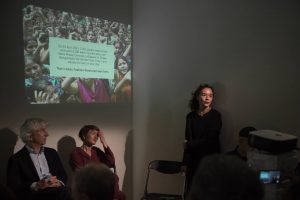 Orsola de Castro (founder and director of Fashion Revolution), was an inspirational speaker. She explained about Sustainability and how can we approach it. Here it is the answer of a real good question from Elis Kiss ( journalist, 'K' magazine, Kathimerini ) Ηello! How can you challenge the allure of cheap, fast fashion? Orsola de Castro We are. Cheap fashion has no allure. We will get bored of it, we will start to look for quality. I have been quoted many times with these few lines "look for quality, not just in the products you buy, but in the lives of the people who make them". I think we are slowly getting there.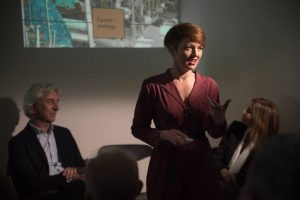 Alice Holmberg (social entrepreneur and associate lecturer at Central Saint Martin's) presents her view about Sustainable Fashion and curated the workshop the very next day.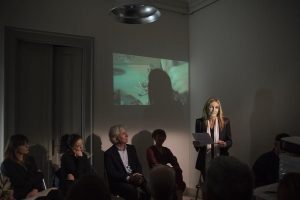 Last but not least was Mareva Grabowski from Zeus+Dione (Fashion brand). Mareva explained how the brand discovered artisans throughout Greece, utilizing the loom and the result was uniqueness, quality and high aesthetics. In addition good quality is one of the basic pillar of sustainability.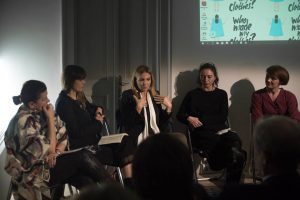 The panelists with the coordinators (Elis Kiss and Efie Falida) discussed, answered questions and all agreed at the end that although we have come a long way over the years, we still have a long way to go .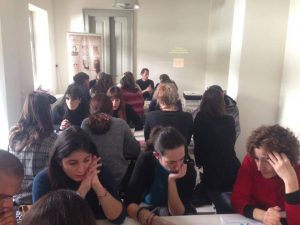 A photo from the workshop the very next day.
Photos by Νίκος Παπαγγελής, Μαρία Παπαϊωάννου, Κίκα Κυριακάκου