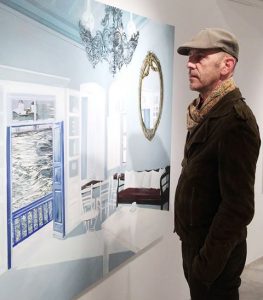 Γιώργος Σαλταφέρος-Giorgos Saltaferos shares his Spatial Memory with us at Genesis Gallery.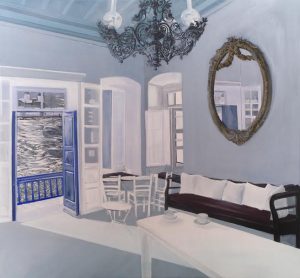 "In phychology and neuroscience, Spatial Memory is the part of memory responsible for recorging information about one's enviroment and spatial orientation" as Giorgos explained to me.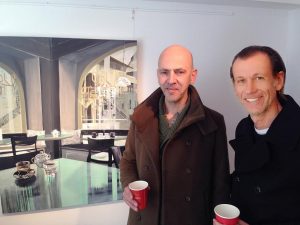 Spatial Memory has representations within working short-term memory and long-term memory.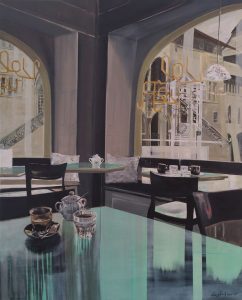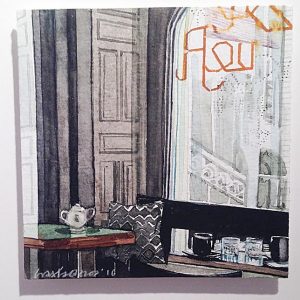 Μetropolitan cafe memories of student years crossed with similar ones of Mykonos belong to the Spatial Memory of an eternal traveller.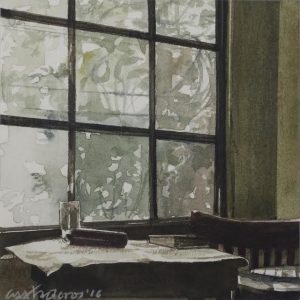 In Cafe Volver and Lorenzini, to Einstein, at Cafe des Arts in Florian and Palette, the color palette of George link all of them, making part of an overall puzzle.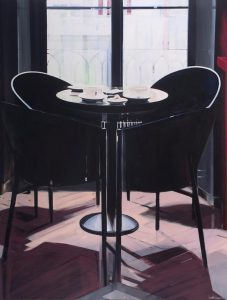 Finally spatial areas of the brain associated with Spatial Memory as Yiorgos Tzaneris says.